Welcome to my web page of Classic Cars, I hope that you will enjoy this Site.


This site is view best with Microsoft® Internet Explorer
Get Microsoft® Internet Explorer
---


Classic Cars is proud to announce the addition of a Music Store in Association with CDNOW stop by the music store and take a look around.
I have ordered several CD's from CDNOW and have been very pleased with the selection of music and their prompt service, resonable prices.

Now get all of your favorite Magazines right here at Classic Cars
in Association with Electronic Newsstand offers
GREAT DEALS on ALL of your Magazines,
Check out these deals on the Magazine Rack.
---
Another new addition to Classic Cars is a Game page,
in association with UPROAR.com
you can play Classic Trivia, Sports Trivia, TV Trivia,
get a qualifying score and you can register to win a IBM computer,
only one entry per week, But if you go on and register you can go
to UPROAR's site and compete against others for prizes.
CHECK IT OUT it is a lot of fun !!!
---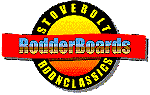 ---
---
Reload the page to hear a different Midi


---
The author is a member of....
The HTML Writers Guild


Contact Dave @



Web Page Design By
David Stockman
PO Box 1618
Bernalillo NM 87004
© All Content of David Stockman's Web Page of Classic Cars is
not to be used or reproduced without written permission.
©Copyright 1997 All Rights Reserved.

Certain Images, Music, and names appearing in the
David Stockman's Web Pages of Classic Cars
are understood to be ©Copyrights or Trademarks of the Relative Owners
and are used here for illustration, description or reference ONLY !
This Page updated 11/01/98
.

Classic Cruiser